Intimacies and Leonardo's realities for Teresa Sauret Guerrero.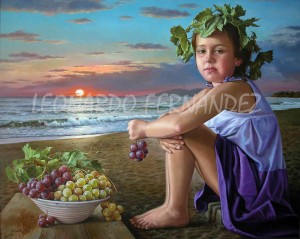 Leonardo is a painter used to raising notarial act of spaces and objects. This target is carried out by means of a methodology in which the speculation does not enter game with the forms. The record of the perceived, on what one sees and not on what is known it is the foundation of its paintings.
It combines this beginning with the emblematic thing, supposes an adaption exercise only for the professionalism extensively demonstrated in its works.
Teresa Sauret Guerrero.
Bachelor of Philosophy and Letters for the University of Malaga.
Teacher of the University of Malaga of Art history.